Back for another update!
First and foremost, PICKLES!
With the few cukes that grew I made a small batch of bread and butter chips. They came out really great!
My small harvest after being washed and sliced.
And the two jars of pickles ready to eat. There are onions and peppers in there as well. This was a good recipe though, very yummy!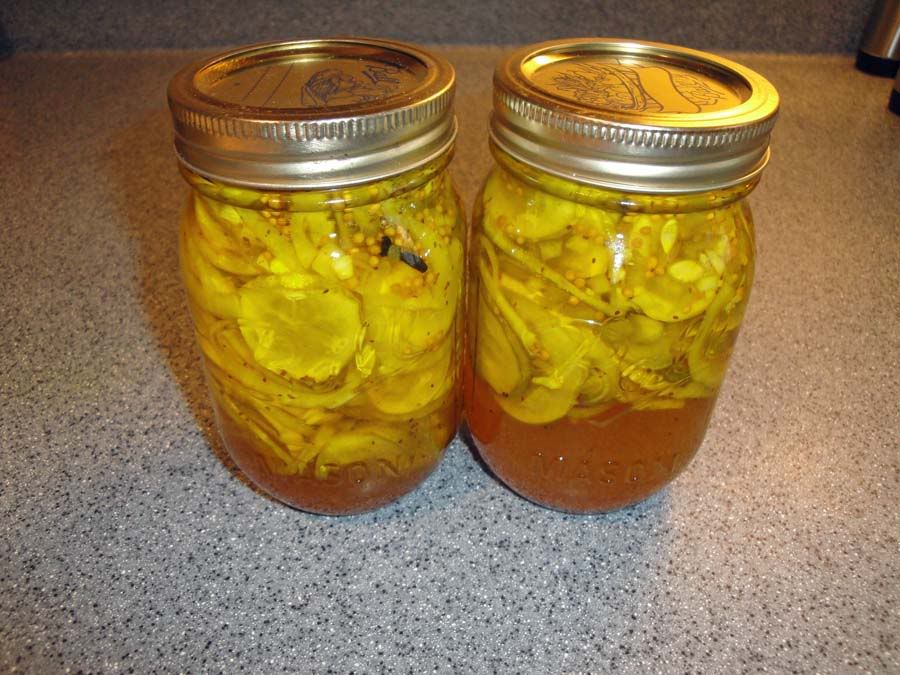 The strawberry plants are beautiful but not putting out a ton of fruit. But what I have been getting has been delicious.
The lettuce is pretty well done at this point. It was great and without a doubt the easiest thing of the whole experiment to grow. It took NO effort at all. But the real story is the tomatoes. I have literally dozens of tomatoes growing now. Most about walnut size. But I am fertilizing new blossoms about every other day. The 3 plants drink an astonishing amount of water every day. But all I have to do is add some every couple of days and they take care of themselves.
Here is a little bunch of plum tomatoes. The plants are covered with these.
And finally a shot to show just how massive these plants have gotten. My disaster of a few weeks ago is nothing but a memory now. As usual the pics just don't do this justice. It is quite impressive in person!